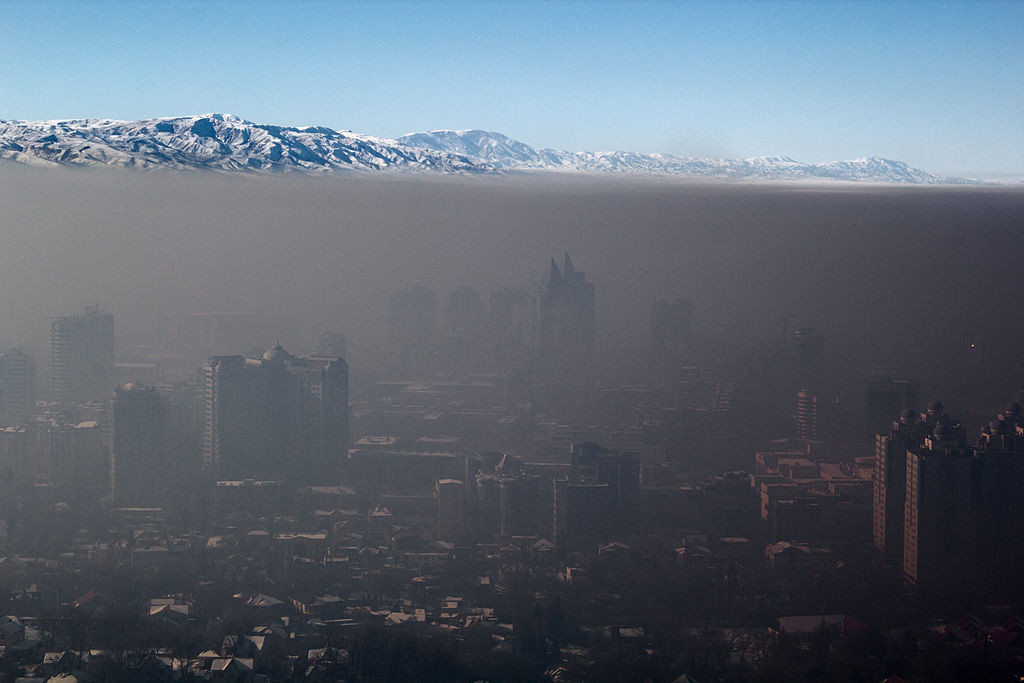 We spend a lot of time here at Diamond Scientific talking about air quality. I suffer with environmental allergens and every one of my children and grand children unfortunately received the same gene. Rounds of antibiotics and antihistamines just don't seem to heal us. Our only way of making an impact is to share in the science. Hopefully our blogs have you thinking about minimizing your impact on our fragile earth.
Government agencies around the world have been steadily implementing new policies to improve air quality in an effort to reduce the health impacts associated with air pollution. But how effective have these policies been when it comes to improving our health? Have newly introduced policies helped prevent untimely deaths, or are people still suffering adverse health effects from air pollution due to lax air quality policies?
To answer these questions, NASA recently launched two new projects that shed light on air pollution in the Earth's atmosphere, to provide information that will allow air quality decision-makers to refine existing policies or help them to develop new ones that are more effective.
Mortality Linked to Poor Air Quality
One of these studies, which was recently published in the scientific journal Atmospheric Chemistry and Physics, shows that air quality improvements in the US between 1990-2010 have resulted in a 50% decline in deaths caused by air pollution. According to the study, in 2010 alone around 40,000 premature deaths were prevented, compared to number of deaths projected if air quality remained similar to levels recorded in 1990. Pollution-related deaths dropped from 135,000 in 1990 to 71,000 in 2010.
For this study, scientists conducted a 21-year computer simulation that estimated concentrations of air pollutants and combined those figures with population data and mortality rates per county. The researchers found that improvements in air quality led to a decrease in pollution-related mortality resulting from pulmonary disease and lung cancer, as well as heart disease and strokes.
"We've invested a lot of resources as a society to clean up our air," said Jason West, professor of environmental sciences and engineering at the University of North Carolina, Chapel Hill, and co-author of the study. "This study demonstrates that those changes have had a real impact with fewer people dying each year due to exposure to outdoor air pollution."
Link Between Poor Air Quality and Asthma
Looking at asthma globally, the second study shows that high levels of air pollutants result in millions of people seeking medical treatment each year. For this study, which was recently published in Environmental Health Perspectives, scientists used ground monitors, data from orbiting NASA spacecraft and atmospheric models to show that air pollutants are responsible for sending millions of people to emergency rooms across the world in every year. According to the study, in 2015, 9-23 million people sought emergency medical care for asthma due to exposure to ozone, while 5-10 million asthma-related emergency room visits were attributed to exposure to fine particulates. The authors believe that vehicle emissions and other sources of air pollution may trigger serious asthma attacks.
"Our findings suggest that policies aimed at cleaning up the air can reduce the global burden of asthma and improve respiratory health around the world," said lead author, Susan Anenberg, associate professor of environmental and occupational health at the George Washington University, Washington.
According to Anenberg, these findings can help researchers, policymakers and non-profit organizations target known air pollutants such as fine particulates, ozone and nitrogen dioxide.
Helping Policymakers Improve Air Quality
Both projects, funded by NASA's Earth Science Division, contribute to NASA's ongoing effort to assist air quality decision-makers with finding solutions to air quality issues using data and products at the agency's disposal. These include online resources that provide information on air quality, key air pollutants, and associated health impacts.
Featured Image by  Igors Jefimovs [CC BY 3.0],  via Wikimedia Commons
---