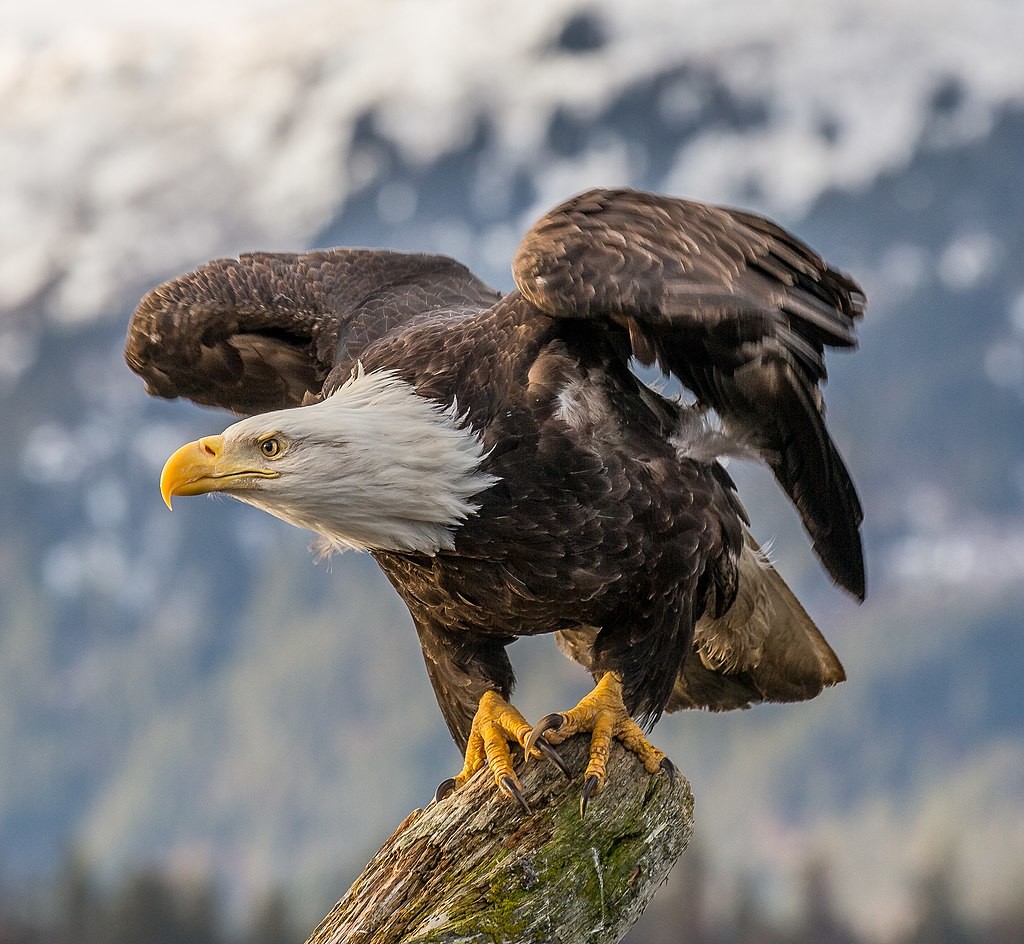 The US administration is currently undoing protection measures that were implemented specifically to protect endangered species, a move that conservationists believe will have dire consequences to plants and wildlife.
The US Department of Interior recently announced a series of revisions to the Endangered Species Act, which has been credited for the bringing endangered species such as grizzly bears and bald eagles back from the brink of extinction.
While conservationists are left reeling at the decision, Republican lawmakers and key industrial players have been celebrating the broad changes that will affect how the now nearly 50-year old act is applied. The timing of these changes couldn't have been worse, coming at a time when many plant and animal species the world over are under crisis, with around 1 million species facing extinction in the near or not too distant future, according to a report that was recently published by the United Nations.
Democratic lawmakers and conservation groups, referring to that report, have promised to oppose these changes in Congress as well as in court.
These changes, which will only apply to future listing decisions, now allow an economic assessment to be conducted to determine whether a species is worthy of protection, but that assessment will not form part of the listing decision. They will also undermine initial protection measures given to species listed as threatened, a listing one step away from being endangered.
According to US Commerce Secretary, Wilbur Ross, "these changes fit squarely within the president's mandate of easing the regulatory burden on the American public, without sacrificing our species' protection and recovery goals."
While the Endangered Species Act has received bipartisan support since its launch in 1973, it has been a thorn in the side of some who view it as being far too restrictive to key industries. Developers, ranchers and the fossil fuel industry have been urging Republican lawmakers to revise the act for a very long time now, and while these sweeping new changes may address some of their woes, some still argue that these changes are not sufficient.
"These final rules are a good start, but the administration is limited by an existing law that needs to be updated," said Wyoming Republican Sen. John Barrasso in a statement. "We must modernize the Endangered Species Act in a way that empowers states, promotes the recovery of species, and allows local economies to thrive."
While all key players, including Republicans, Democrats and representatives of government wildlife protection agencies discuss improving the act, there is very little agreement on what changes should be made to improve the act. Democrats want to improve species protection, while Republicans want to improve efficiency. Both parties have discussed the need for increased funding to support wildlife conservation efforts — in fact a bipartisan motion to increase the budget for conservation and management of threatened wildlife species is currently being put forward to Congress.
"Many of the changes the Trump administration is rolling out address shared administrative concerns about the act," says Jake Li, the director for biodiversity at the Environmental Policy Innovation Center. "Others, are problematic and weaken the bedrock law's effectiveness," he says.
One of these is identifying which habitat needs to be considered when deciding whether a species is threatened. Land that a species currently inhabits should be prioritized. However, conservationists believe that could potentially make it more difficult to account for threats posed by climate warming, which has diminished habitat required by some species and is likely to force other species to migrate in search of more suitable habitat.
Several state attorneys general and environmental groups have vowed to take the administration to court over the changed rules, alleging that they are illegal as they are not supported by scientific evidence.
"We don't take these challenges lightly," said California Attorney General Xavier Becerra. "We don't look to pick a fight every time this administration decides to take an action. But we challenge these actions by this administration because it is necessary."
Feature Image by  Andy Morffew [CC BY 2.0]  via Wikimedia
---